Fully Customize Your T-Shirts
Customize In 6 Easy Steps
Custom T-Shirt
Custom Sweatshirts and Fleece
Custom Polos
Custom Button-Down Shirts
Custom Knits and Layering
Custom Pants
Custom Shorts
Custom Outerwear
Related Items
Brands That Trust Us
Why Choose Our Custom T-Shirts?
Fully Customized T-Shirts
When ordering our custom T-shirts, there's only one person who's in charge of their overall appearance – you.

Sure, you expect to choose the artwork during custom T-shirt printing. But you'll also be able to choose where that artwork goes and how it's printed. Not to mention all the customizations you can do to the T-shirt itself! Choose its overall style, whether it's reversible, neck style, fabric, color, and fit – it's all up to you. And hey, you can even customize your delivery date!
Our team at Custom T-Shirt Today is dedicated to pushing the boundaries in the wonderful world of custom T-shirt printing. This goes for the quality of our custom T-shirts, the creativity of our designs, and the satisfaction of our clients.

It also goes for our turnaround time! Believe it or not, you can get a rush delivery on our T-shirts and get them to ship within 3-5 days.
No Minimum Order Quantity
You've probably experienced this scenario a million times before – you find an incredible custom product and get excited, only to find out there's a minimum order quantity. Well, we've got good news! You won't ever have that experience when ordering our custom-printed T-shirts. One T-shirt is all you need to order. So, whether you've designed a killer T-shirt for yourself or as a gift, our team is ready to bring it to life, no questions asked!
Ordering our custom T-shirts is nothing but smooth and hassle-free:
Select the type of T-shirt you'd like.
Choose the T-shirt style (standard or reversible).
Go to the "Add Logo" option under the "Select T-Shirt Print" field.
Take care of the specifics (neck style, fabrics, size, and quantity).
Customize your T-shirt(s) by choosing the T-shirt color, printing style, and print position and uploading your artwork.
Choose your guaranteed delivery date.
Click on the "Add to Cart" button.
Follow the on-screen instructions to finalize your order.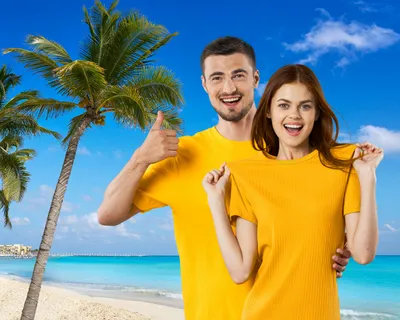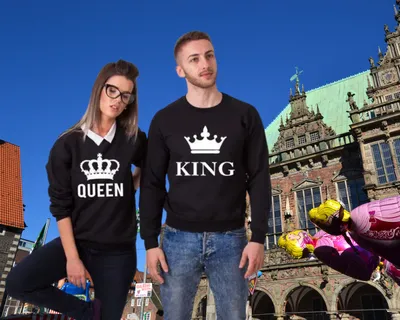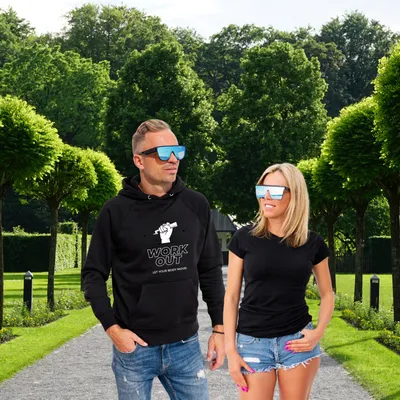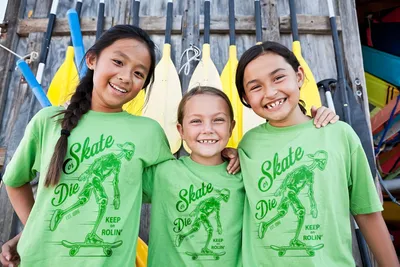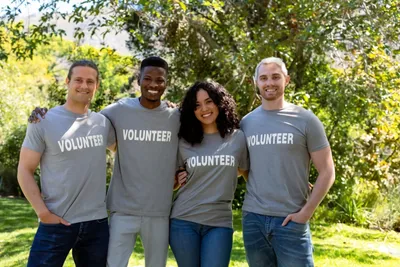 How do I order a custom shirt?
Ordering a custom shirt with Custom T-Shirt Today is a breeze. Just select the T-shirt type that appeals to you and follow the concise step-by-step instructions on the screen. Most of this process is a matter of choosing an available option. The only thing you'll need to do beyond that is upload your artwork toward the end.

Once you're ready, you can add the order to your cart. Don't worry; you'll still be able to review and revise your order. When you're completely satisfied, you can enter your shipping and payment details and send your order our way.
How much does it cost to make a custom T-shirt?
It varies!

Your total cost primarily depends on the quantity of ordered customized T-shirts, as well as their styles, sizes, and print positions. A "standard" custom logo T-shirt starts at $29.98. From there, you have a choice. Order more custom T-shirts and pay less per shirt. Or, play around with our custom T-shirt designs (e.g., add a logo on both sides or make the T-shirt reversible), and make your T-shirt a bit more expensive (and significantly more unique!).
How can I go about getting a price quote?
At Custom T-Shirt Today, we're all about transparency. That's why you don't need to dig deep or contact customer support to get a price quote. All you need to do is enter the specifics of your order, from your custom logo T-shirt style to the desired delivery date, and you'll see your exact total cost at the bottom of the page.
Can I track my order?
You absolutely can!

Once your order has been shipped, you'll get an email with all the details. If you have issues tracking your order, feel free to reach out to our amazing team. They'll sort out this (and any other issue) in record time.
What is the maximum print area?
The maximum print area of our customized T-shirts depends on their size. However, we can do a full front and back print within the 12-16-inch range.
What type of "fit" are your T-shirts?
Our custom T-shirts are true to size. But staying true to our commitment to giving our customers a fully customizable product, we also let you choose the fit for women's customized T-shirts. Choose the "Slim Fit" style for a more fitted look or "Loose Fit" for a more relaxed and comfortable feel.
What is the printing method you use?
When ordering our custom T-shirts online, you can choose between two printing styles – imprinted and embroidered. For the first style, our production team puts ink directly on the T-shirt, resulting in a full-color, high-quality print. As for the embroidered T-shirts, the designs are made with a sewing machine, not a printer. This is a great way to make your custom T-shirts a bit more intricate and premium-looking.
How can I pay for my order?
We're all about giving you choices, so you can also pay for your order in several ways. You can use a credit card, check, PayPal, and Affirm. You can even choose to see the final design first and pay for your order later. But keep in mind that the production will only start after proof of payment has been approved.
Testimonials:
This is what some of our clients think about our products